Do you need a tarmac contractor in Bantry that can lay down a new tarmac driveway or asphalt driveway? Why not call Excel Driveways that provides an excellent tarmac service throughout all the areas around Bantry.
Tarmac driveways are still one of the most affordable choices for customers when it comes to replacing an older driveway. It provides durability, stability and is more than suitable for any type of vehicles that need to park on it.
We provide unbeatable tarmac prices in Bantry whilst ensuring our tarmacadam contractors work hard at installing everything from the new base foundation (crushed limestone) to the grading and inserting of drainage and finished tarmac driveway in Cork.
No tarmac driveway is too large or small for our team to handle for you. When you want a tarmacadam driveway, your old driveway resurfaced or a new SMA tarmac installation in Bantry, West Cork, Excel Driveways does it for you.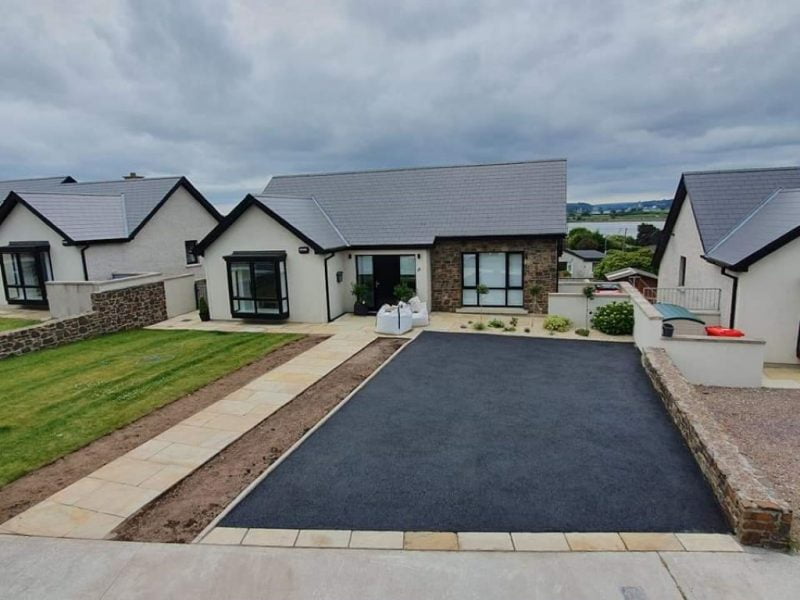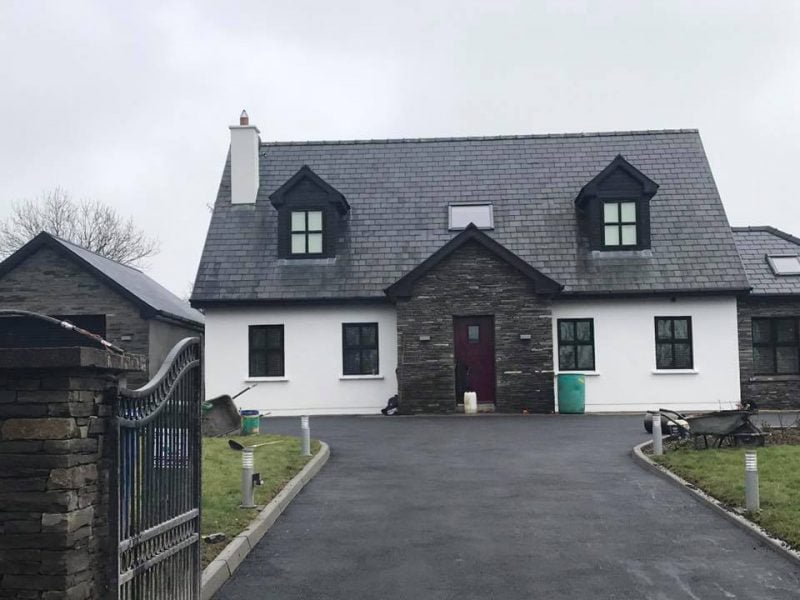 LAYING TARMAC DRIVEWAYS IN BANTRY

During our FREE estimate, we can discuss the style and type of tarmac finish you require for your home such as having a tarmac wearing course (20mm) or an SMA asphalt finish (6mm) on your driveway.
Our tarmac contractors in Bantry have built an outstanding reputation for providing a very affordable tarmac service whilst still delivering a high quality finish each and every time.
Along with installing tarmac or asphalt throughout the Bantry area in Ireland, we can provide extra choices to create a more bespoke driveway such as granite bordering, concrete kerbing, paved aprons at the entrance to your driveway and more.
If you already have a tarmac or concrete driveway, we can resurface your driveway with tarmac which in turn will provide massive savings for you and will last for many years to come.
DRIVEWAY RESURFACING SPECIALISTS IN BANTRY
Book A Free Estimate
Get A Free No Obligation Quote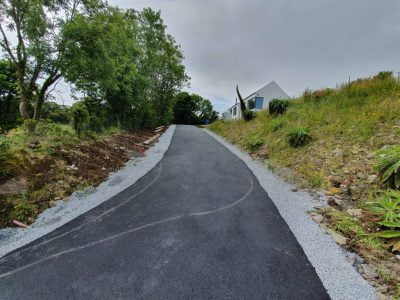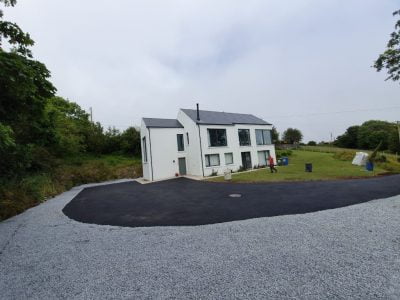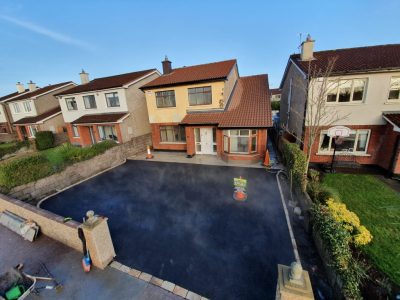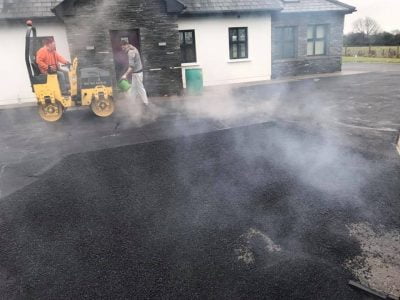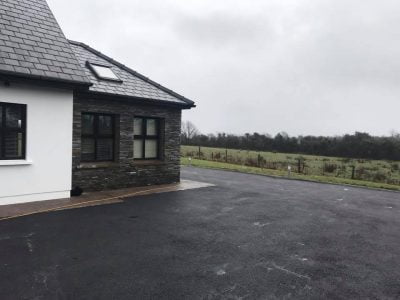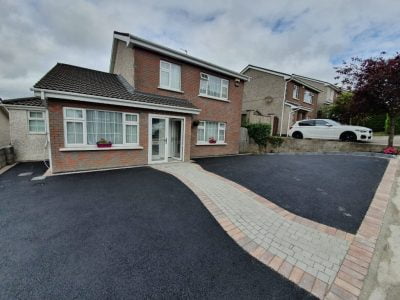 TARMAC SERVICES BANTRY

We service a wide area throughout County Cork which includes laying tarmac driveways in Cork and tarmac driveways in Mallow and all the other town-lands throughout Bantry. If you live outside these areas, give us a call and we can discuss the project directly with you.
Our tarmac driveway services for Bantry include:
Tarmacadam

Resurfacing Driveways
Tarmac Aprons
SMA Asphalt
Tarmac Repairs
Tarmac Roadways
Asphalt Driveways
Permeable Tarmac
We work all around the Bantry area in West Cork including Rooska, Meenies, Drimoleague, Ballydehob, Durrus, Ballylickey and more.
SEE MORE OF OUR PREVIOUS WORK INSTALLATIONS
You can visit our previous work to see some more examples of the work Excel Driveways has completed for customers.
Looking For Paving?
Click Here To View Our Paving Services
Looking For Resin?
Click Here To View Our Resin Services
Looking For Gravel?
Click Here To View Our Gravel Services
Looking For Patios?
Click Here To View Our Patios Services