Here at Excel Driveways, we specialise at laying resin bound in Mallow, North Cork. With options on resin driveways, resin bound patios and pathway designs to choose from.
With a wide range of decorative cut glass and stone chip finishes to choose from and various colouring options including gold, granite, red, and terracotta.
Resin bound driveways are one of the most durable options available for any surface and that comes backed with a 12 year guarantee on our installations.
Can be used to resurface an existing tarmac or concrete surface as well which will save you a lot of money on larger driveways!
RESIN DRIVEWAY INSTALLERS FOR MALLOW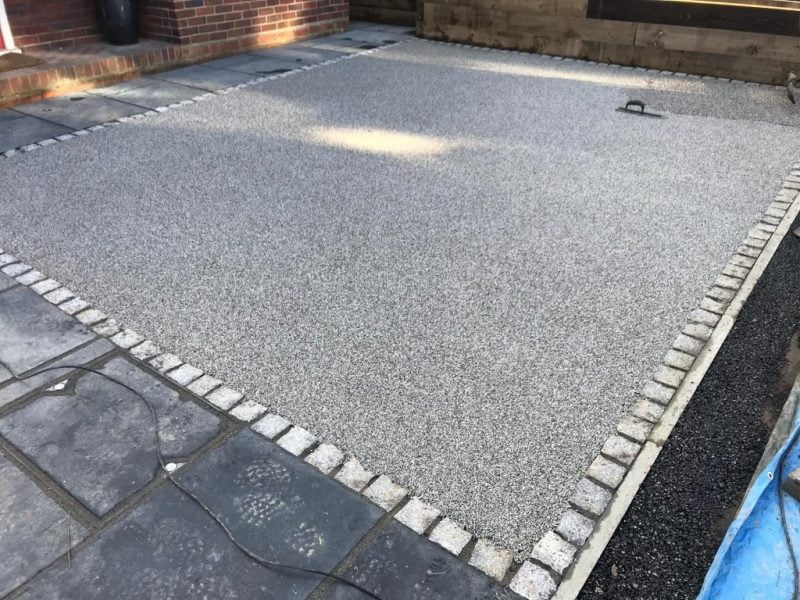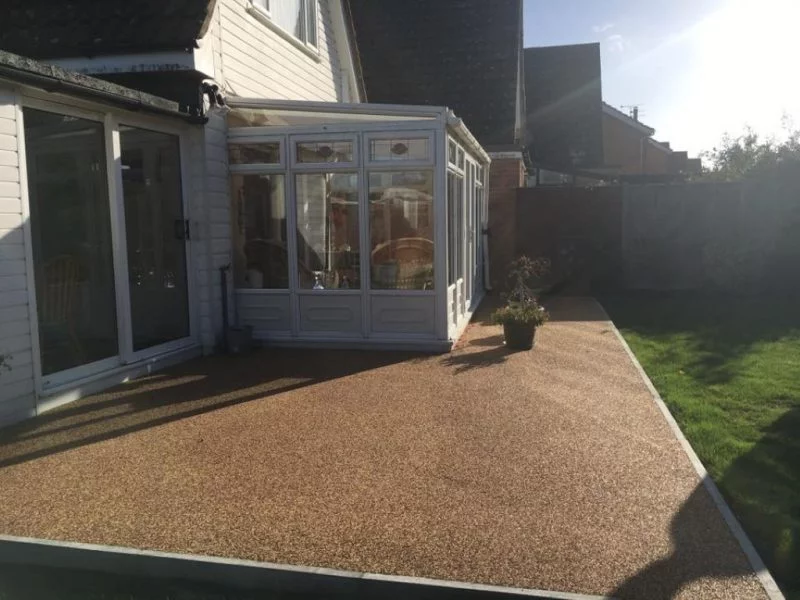 Resin bound can be laid right over an existing tarmac or concrete surface as well which will save you a lot of money on larger driveways! Anti slip, very durable, decorative choices include custom resin driveway bordering and wide range of pattern choices.
Resin bound surfacing in Mallow for driveways or patios has become a fairly popular option for customers looking for a long term and durable finish due to its durability and range of colour finishes.
Resin driveways are laid on top of an existing base with a uPVC bonding agent and a chip finish. The chip finish can be decided from the samples we provide to help you find an option which suits your home.
We provide options on bordering for your resin bound in Mallow which can be done using a stencil border or another product such as a block paving which you can learn about here.
Why not give our team a call today to schedule a free quote for resin bound driveway or patio. We can discuss your requirements and provide you with an unbeatable quote!
WE LAY RESIN BOUND IN MALLOW
Book A Free Estimate
Get A Free No Obligation Quote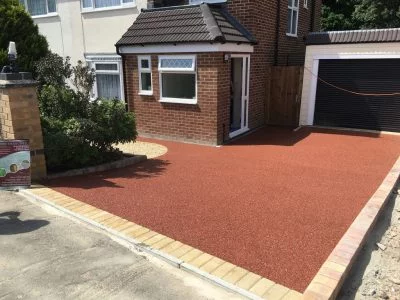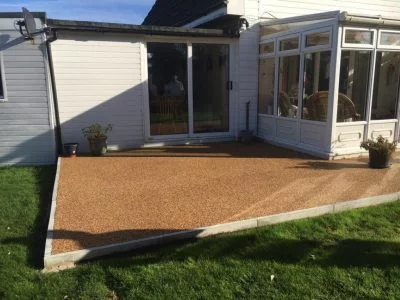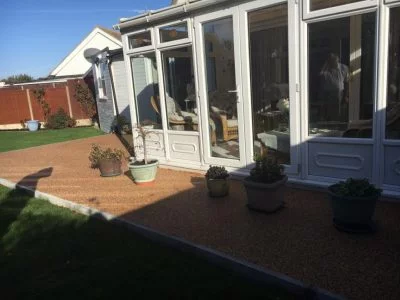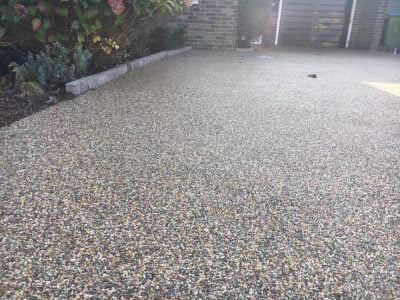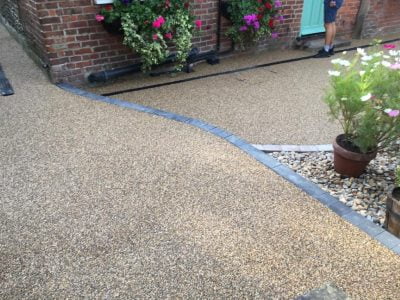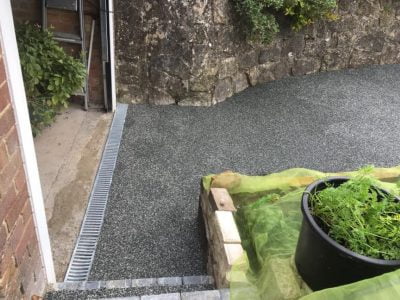 RESIN INSTALLATION SERVICES FOR MALLOW REGION IN NORTH CORK

Our resin bound contractors service a wide area throughout North Cork including other regions such as laying resin driveways in Cork, resin bound in Bantry and all the surrounding areas in between. If you live outside these areas, give us a call and we can discuss the project directly with you.
Our resin services for Mallow include:
Resin Driveways

Resin Bound Paths
Resin Patios
Anti Slip Surfacing
Bespoke Edging
Colour Variations
SEE MORE OF OUR PREVIOUS WORK INSTALLATIONS
You can visit our previous work to see some more examples of the work Excel Driveways has completed for customers.
Looking For Paving?
Click Here To View Our Paving Services
Need Tarmac?
Click Here To View Our Tarmac Services
Looking For Gravel?
Click Here To View Our Gravel Services
Looking For Patios?
Click Here To View Our Patios Services